Residential & Commercial Video Security
Home and Business Video Security in Palm Beach
Happily, the days of being limited to a security control panel by your garage door are behind us. With our home security and video surveillance systems, you can view the status of every door and window — and, if necessary, open and close them — remotely and in real time, from a touch panel in your hand or on the wall, or through secure connections via a computer or smartphone anywhere in the world.
The peace of mind offered with our security video monitoring systems is unmatched in the industry. And our whole-house home solutions mean you'll never wonder whether you left a light or appliance on, ever again — you'll know instantly and be able to take action.
Video security is one of the most important aspects of living in a safe and secure environment. Whether you're home or business owner, it's essential to have a system in place to protect your footage from theft or destruction. This blog will help you choose the right security system for your needs, as well as provide tips on how to protect your video footage using a security system. Keep reading to learn about the different types of video security systems available, the benefits of each, and the steps you need to take to ensure total video security! Searching for Surveillance Camera Installation? Look no further than Seagull Electronics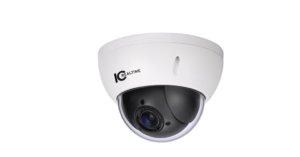 Video security is important for a number of reasons. Not only does it protect your property from theft, vandalism, and other harmful activities, but it can also help prevent costly losses or damage from happening in the future. There are a variety of security systems available to meet your needs, so be sure to choose the right one for your property and installation and maintenance are simple. Plus, by implementing a basic level of security, you'll help prevent costly losses or damage from happening in the future. So, what are you waiting for? At Seagull Electronics, we help you to choose the right products and help you with installations. No matter if you are looking for video security solutions for home or business in the Palm Beach area, Seagull Finance have you covered!
Palm Beach is a highly security conscious area, and as such, many people are looking for ways to protect their homes and businesses from potential harm. One effective way to do this is through the use of video security systems. However, choosing the right system can be difficult, so here are some tips to help you along the way:
Consider the features that are important to you, such as motion detection, recording capabilities, and 24/7 monitoring.

Make sure the installation team is experienced in video security system installation, as this can be a challenging process.

There are a variety of different types of video security systems to choose from, so it's important to understand your needs before making a decision.

Research various companies and select the one with a system that meets your needs and budget. Once you have made your selection, installation can be scheduled quickly and easily.
Seagull Electronics will help you at all these stages to make sure you get the peace of mind while installing video security cameras in the Palm Beach area.
Home and business security cameras are a great way to keep an eye on your property and protect your footage from theft or unauthorized access. However, security systems come with their own set of security measures. First and foremost, make sure to have a backup system in place in case something happens to your main security camera system. Keeping your video footage safe and secure is the best way to protect it from harm. Seagull Electronics also covers these concerns by addressing the video footage security issues as well. Contact Seagull Electronics or Request a Proposal to get all your queries answered and get peace of mind regarding any of your video camera related services and installation near the Palm Beach area. Searching for smart home automation north palm beach? Look no further than Seagull Electronics
Home & Video Security Systems:
Request a proposal or call (561) 624-0220 to speak to one of our home electronics specialists.